Would you know what to do if someone needed a defib (defibrillator)? These are increasingly provided in many towns and villages and housed inside yellow boxes which are fixed to the walls of shops or businesses.
We recently worked in partnership with Steve Moss at Purple Dog Ltd (delivering blended learning First Aid courses) and Chris Worsley from Easy Fireplace to provide free CPR and 'Defib' training in the Colne Valley, initially in Marsden and Slaithwaite.
CPR is short for Cardiopulmonary Resuscitation, an emergency life-saving procedure that is done when someone's breathing or heartbeat has stopped.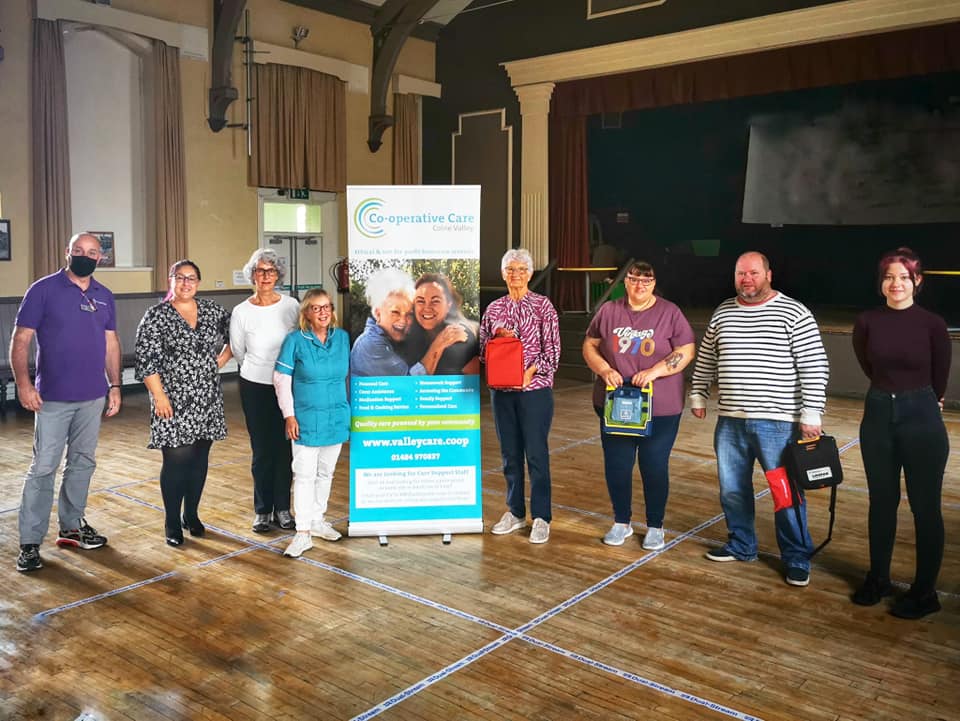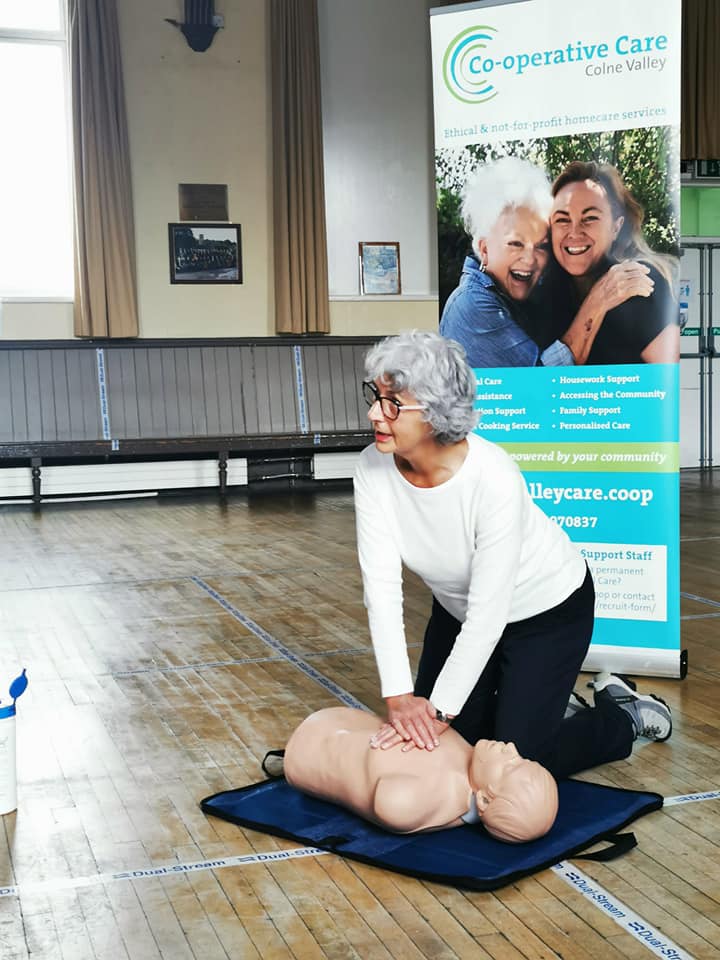 What is a Defib machine?
Defib is short for Defibrillator, these are small devices housed in yellow boxes used to deliver an electric shock to a person in cardiac arrest. The 'jolt' helps the person regain a normal heartbeat rhythm. The sooner support can be given the better and public-access defibrillators are usually kept in cabinets in prominent public locations. For more information see this informative website: Resuscitation Council UK
Defib cabinet locations in the Colne Valley
---
We are extremely privileged to work together to share learning and knowledge around saving lives.
Further dates will be arranged, please let us know if you are interested in the next session.