The Co-operative Care team consists of the Board of Directors, Paid Staff and Volunteers.
We believe that the professionalism of our staff and the relationship they have with our User Members is key to creating a happy environment. Everyone who works at CCCV has been trained to help, support and work within this ethos.
---
Staff team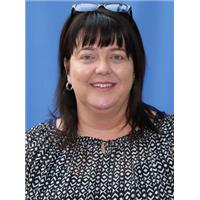 Sarah Nunns – Registered Manager
NVQ level 5 in Leadership and Management
NVQ level 2 & 4 in care
LMS Team Leader
IOSH Safety Management
Safeguarding Manager
I have over 25 years of experience within care services, having worked for Kirklees Council for 22 of those and been a Care Quality Commission Registered Manager since 2003.

I have had various roles within this time starting off my carer as a night support worker in a residential care setting to most recently, a Service Manager position within Community Plus.
I have worked within mainstream residential, Dementia residential, Learning disability respite, Physical Disabilities, Day centres, Community support, Learning disability employment and Children's respite and have looked after care services.

This has enabled me to build up a vast knowledge of Provider and Community Service, make good strong support and information connections, and have an expert understanding of our regulatory bodies and their expectations.

I believe strongly that care workers should be recognised and valued for the difficult yet rewarding role they do and that people that require care and support services should be protected from harm, treated with dignity and respect and be valued members of our communities. I will work with CCCV to ensure that this at the foundation of everything we create, everything we share and everything we provide.

At home I have a love of music (all types), Police/crime series, travelling abroad (hot countries only) and Formula 1.
---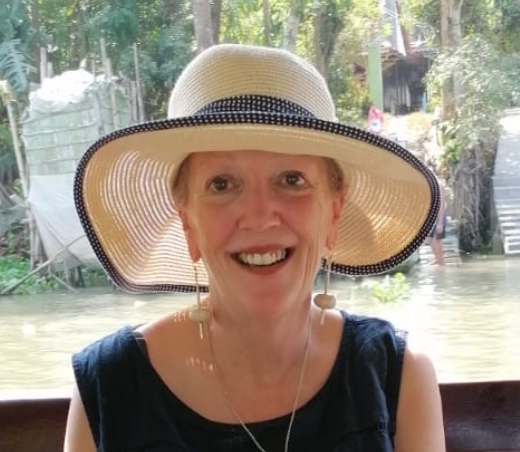 Sue Richards – Nominated Individual
I have had a 35 year career in social care, starting as a care assistant and progressing to the level of service director in the local authority. I am a qualified social worker – my practice days were mainly spent in learning disability services.

I have held responsibility for a budget in excess of £100 million. I have also held responsibility for adult safeguarding and domestic homicide reviews. My responsibilities over the years have been wide-ranging, including all regulated services for adults and some regulated services for children.

I am passionate about supporting people to lives the lives they want -even up to the end of their lives. Over the last few years, it has become increasingly apparent to me that preventative services that help people maintain independence as part of a social network is crucial in supporting individuals need for social care. The more that peoples lives shrink the more likely they are to be dependent on social care. When people need more support from services it is important that individuals and their families are able to shape and have control over the high quality they deserve.

My other passion is for the opportunities that integration affords in improving outcomes. Integration not only with health and social care but also maximising the benefits of partnerships with the voluntary and community sector.

At home, I have a love for gardening and walking but I also love to travel in England and abroad. I am lucky enough to have a motorhome which makes that possible. In recent years I have taken up golf which keeps me busy in my spare time.
---
Management Team
Our Management team comprises of:
Nominated Individual
Registered Manager
Community Operations Manager
Finance and Business Support Officer
Our Care Team
Our Care team comprises of:
Field Care Supervisors
Care Staff
Volunteers
---

Staff Training
We are proud to commit to a high standard of staff and conduct.
All Staff Members undertake all mandatory training and then develop through regular further education and training. Further training is a requirement for Staff Members and is an ongoing process. We believe that training is a key factor in our Staff Members feeling valued and offers opportunities for career development.
All Staff Members will undertake specialised training to support them in the delivery of care this includes the following mandatory training:
Health and Safety
Fire Safety
Infection, Prevention and Control
Manual Handling
Food Hygiene
Movement and Handling
Emergency Life support
Safeguarding Adults.
Staff Members also undertake to complete and successfully achieve the Care Certificate Award on commencement of the caring role.