This post comes from our wonderful volunteer, Stella, who has written about one of our user members, Jim who sadly passed away in his sleep a couple of weeks ago.
---
I first met 91-year-old Jim in May this year. An intelligent man, interested in many things but at risk if he went out on his own, mainly due to his restricted mobility. Our early meetings were at his home, getting to know one another. We talked about his family, his time in the RAF doing his National Service, his love of music and films and found we had things in common.
When we ventured out, we visited the Community café on Sycamore Avenue, the local Coop and a concert at St James' Church. He loved meeting people and was never stuck for conversation. He also started to attend a Luncheon Club, which he thoroughly enjoyed.
A former train driver, Jim's real love was trains and he was keen to visit the National Railway Museum in York.
After a lot of organising, we set off from Slaithwaite station for our trip to York. For safety reasons, Jim was (reluctantly!) in a wheelchair and we were accompanied by my husband. It was a very hot day and I was pleased to have assistance pushing the wheelchair.
Once in the museum, we were led by Jim, who explained the features of many engines and made it an interesting visit for us all. He was proud to show us the main type of engine he had driven. We were eventually allowed lunch in the museum café! We all came home tired but happy.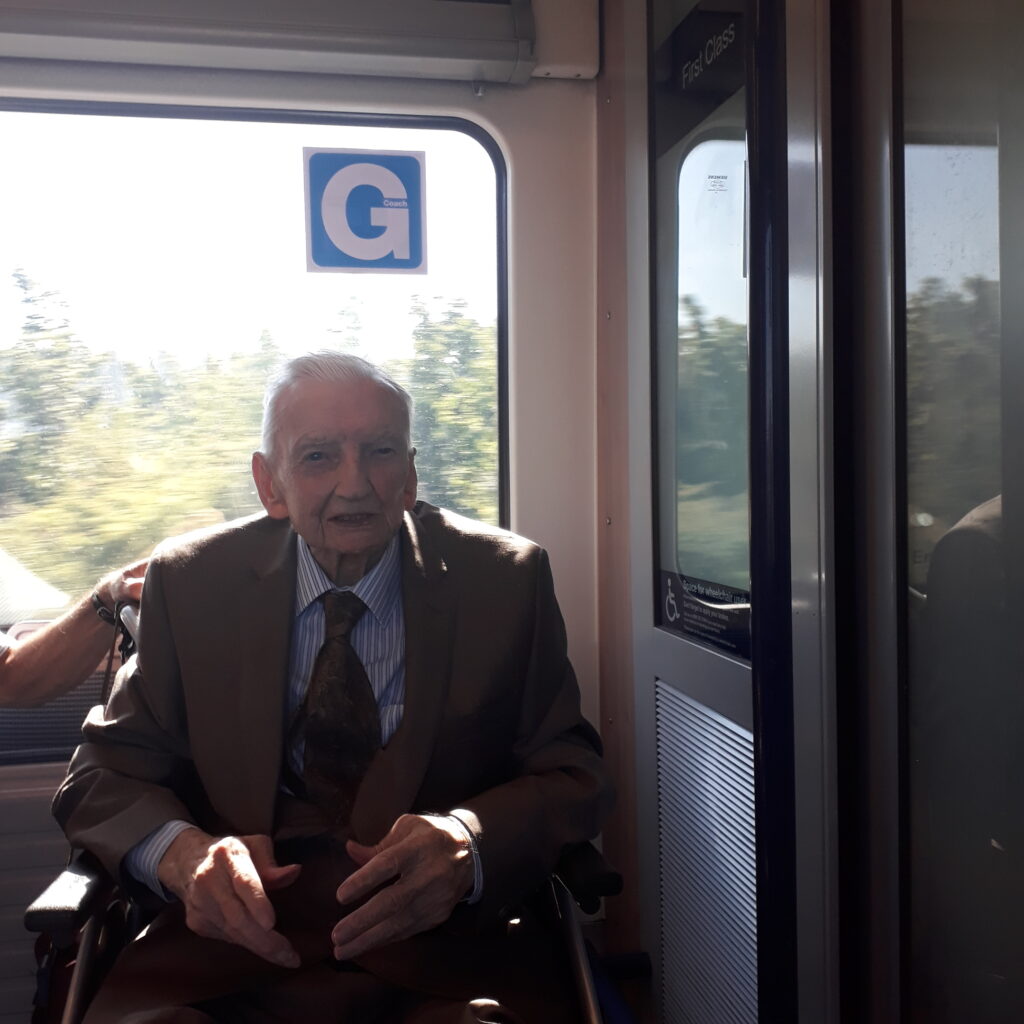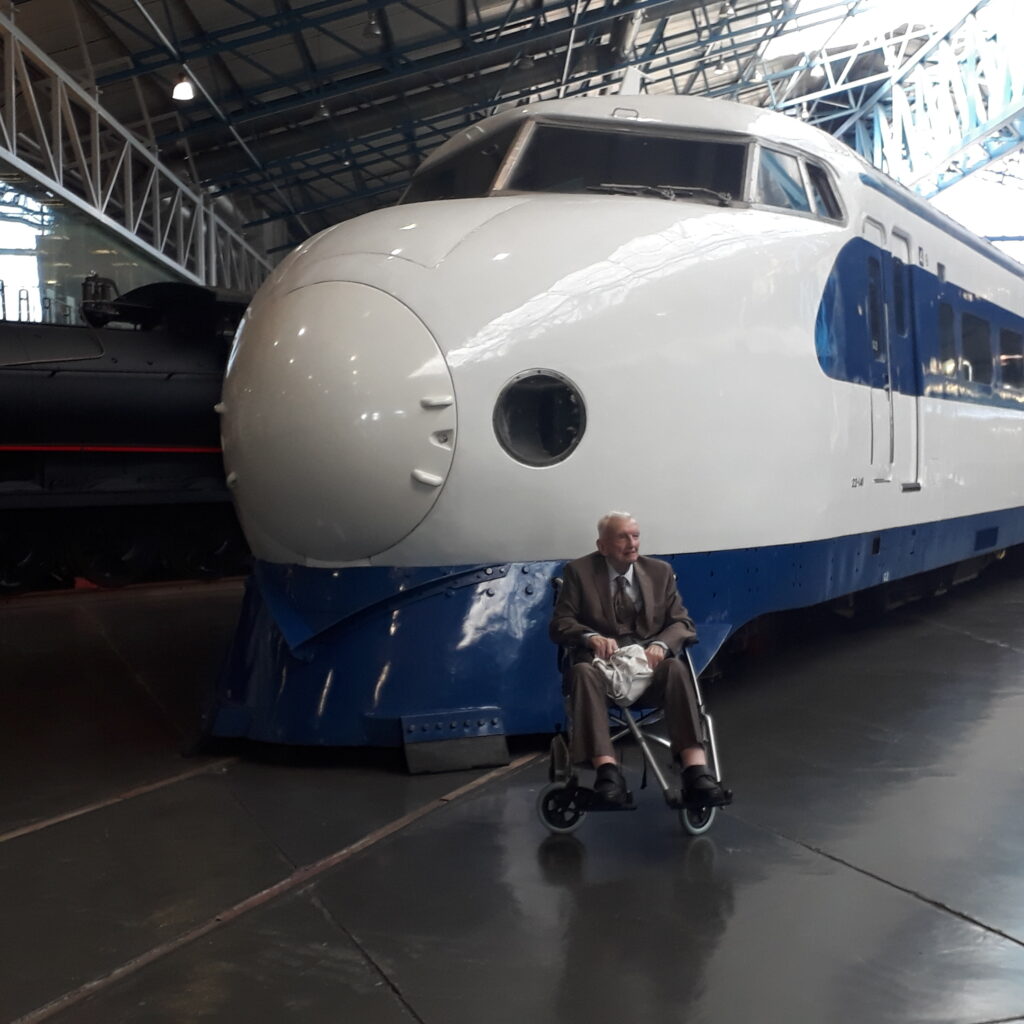 We made plans for a trip on the Worth Valley Railway and bought tickets for two concerts at Huddersfield Town Hall. Sadly, these plans couldn't come to fruition as Jim passed away in his sleep in early September. Though I'd only known him a short time, I was upset at his passing and miss our conversations.
As I think about him, I'm pleased to know he died whilst still looking forward to things, still living his life largely as he wanted to & still occasionally popping to the Coop on his own, even though he knew he shouldn't!
When I signed up to be a CCCV Volunteer, I wasn't sure quite what to expect. On this occasion, Jim shaped the experience & left me feeling I'd made a small difference to a lovely, gentle man.
RIP Jim