We recently supported Dignity in Care's 2022 campaign theme of "PUT UNDIGNIFIED CARE TO BED – Donate & Wear Red".
We asked our user members, families involved and team to wear something red and send us photos, for us to add to the Dignity Tree in our office.
We visited the memory cafe in Slaithwaite and they also got involved.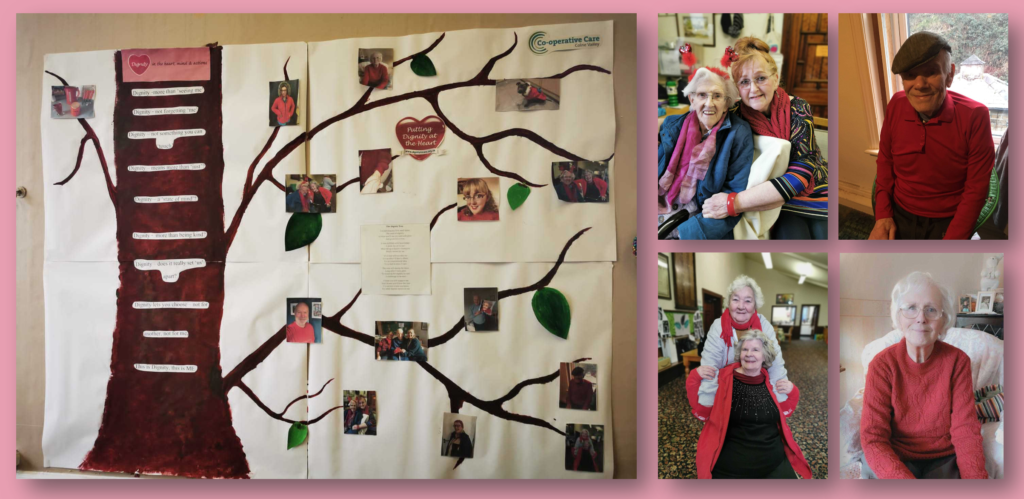 By taking part we wanted to support the aims of :
Raising awareness of the importance of Dignity in Care
Demonstrating that everybody in the community has a role to play in upholding Dignity in Care
Reminding the public that staff have a right to be treated with dignity and respect too.
Thank you to all who took part with us!