As an ethical and cooperative organisation, we are proud that we are Accredited Living Wage Employers and that we provide our staff with security and a long-term commitment to a wage that always meets the cost of living, every year. 
With the cost of living crisis around us and prices rising at their highest rate in decades the Real Living Wage is really important to our brilliant staff – as well as to others in organisations around the country. So it's great to celebrate Living Wage Week. You can search on social media for #LivingWageWeek to see other conversations around this important topic.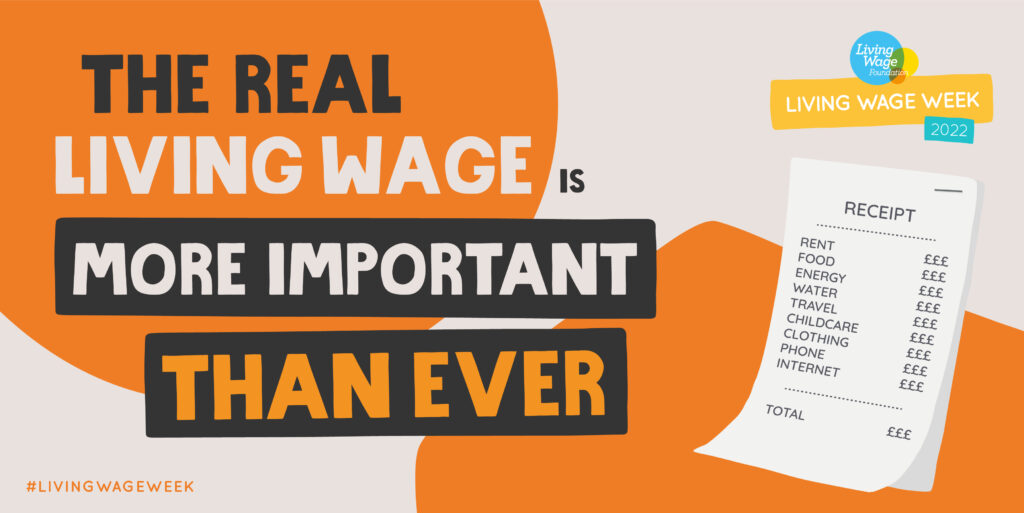 ---
A real Living Wage is just one of the benefits we offer to our home care team here in the Colne Valley, see the others on our recruitment page.
And if you are worried about price rises in general, please have a look at our recent article about ideas to help with the cost of living.