We had such a lively & lovely day this week running our 'Celebrating Co-operative Care in Colne Valley' day. We want to thank everyone who joined us and contributed to stimulating discussions.
We all really enjoyed meeting everyone and have come away with a lot of exciting feedback and ideas – and we will share all of those with you soon.
The Watershed's space had a great atmosphere and Gill Bond's input and activity was a wonderful reminder of the power of creativity. We also gratefully received a donation of 20 twiddle blankets from Gill for our user members – many thanks!
And thank you to Ruddi's cafe in Slaithwaite who provided a delicious spread to keep us nurtured throughout the day!
We'll share more learning as well as the results of the recent investor member survey online soon – watch this space – and we're looking forward to seeing some of you online for the additional learning session.

In the meantime here are some photos from the day: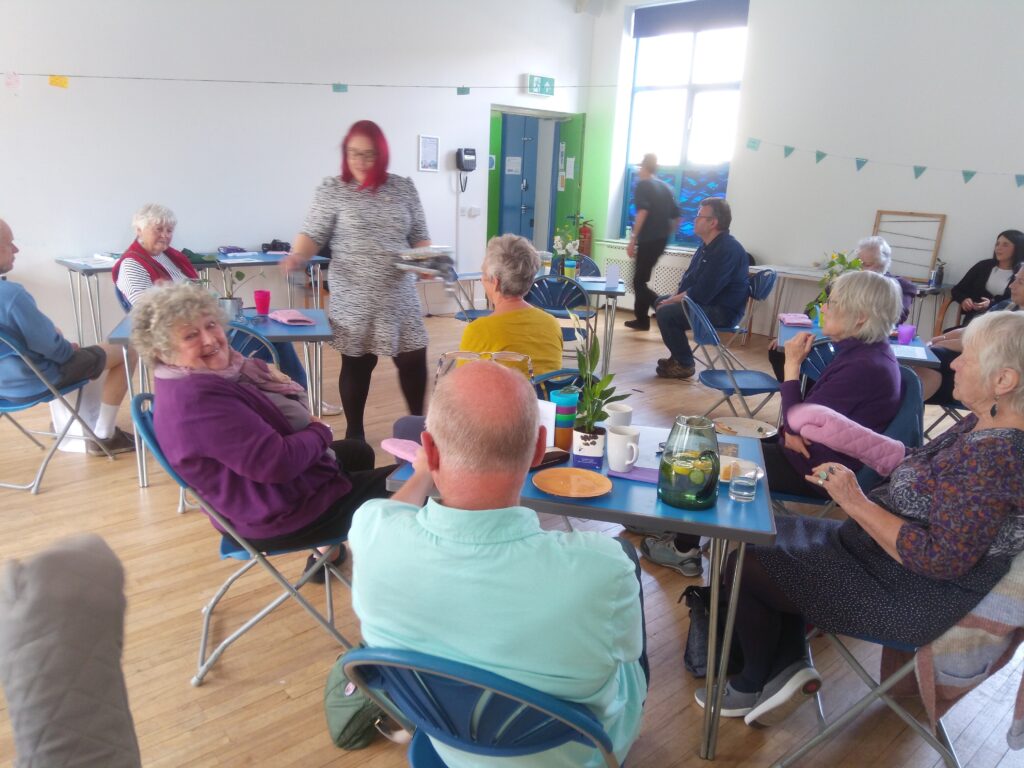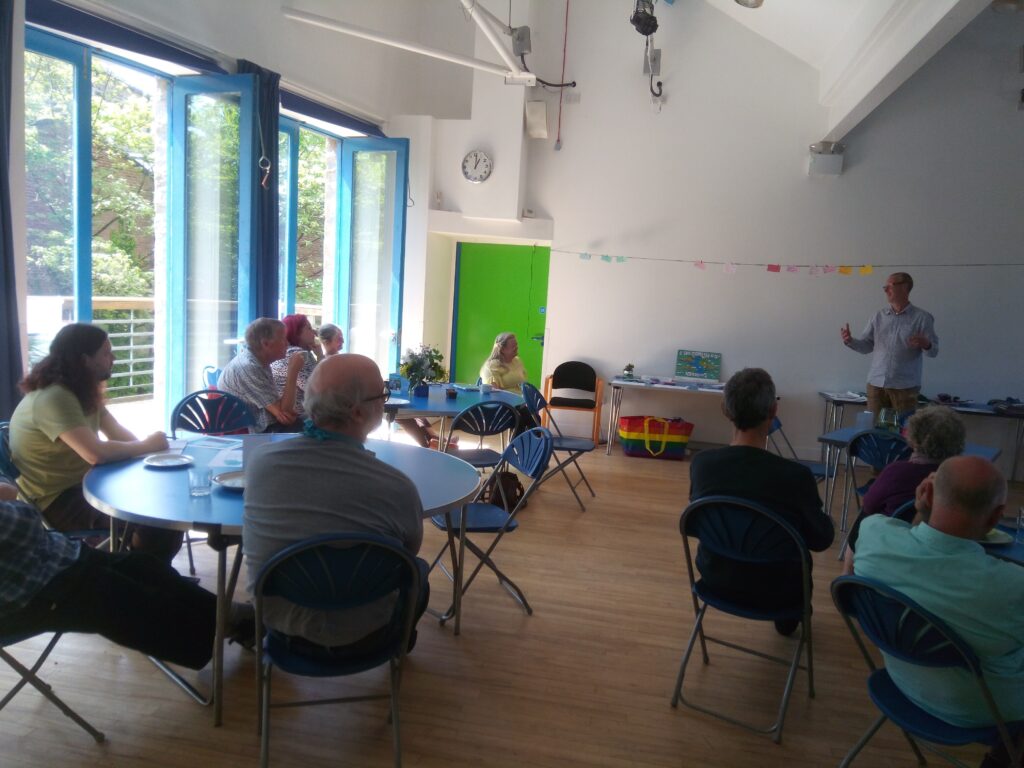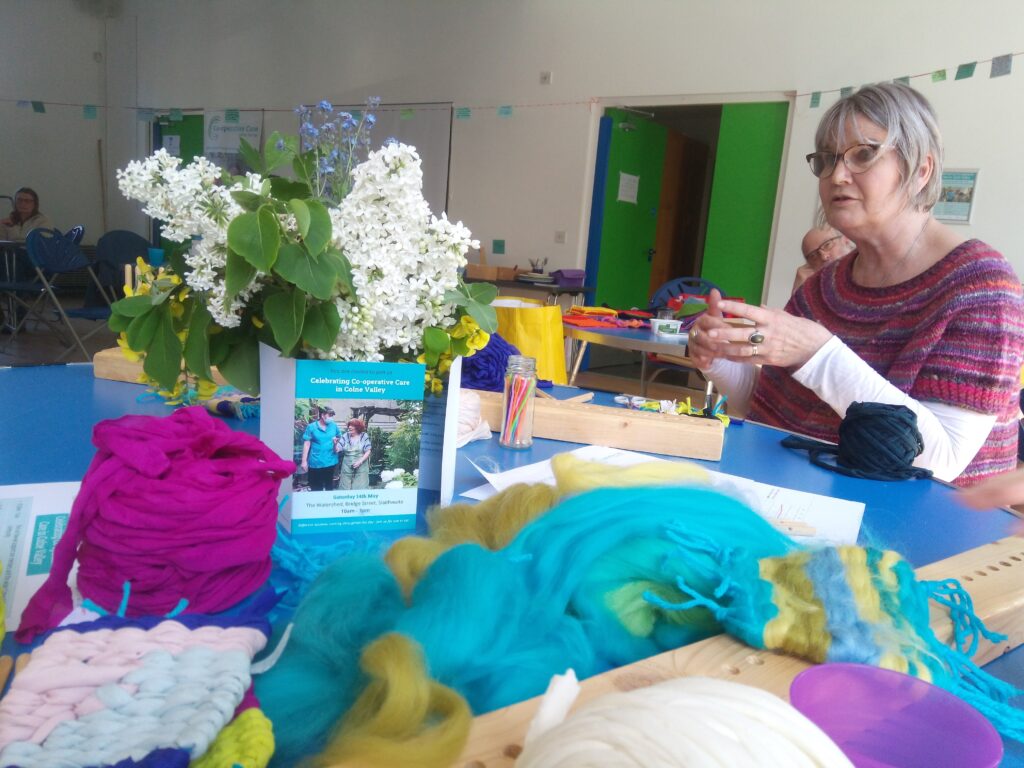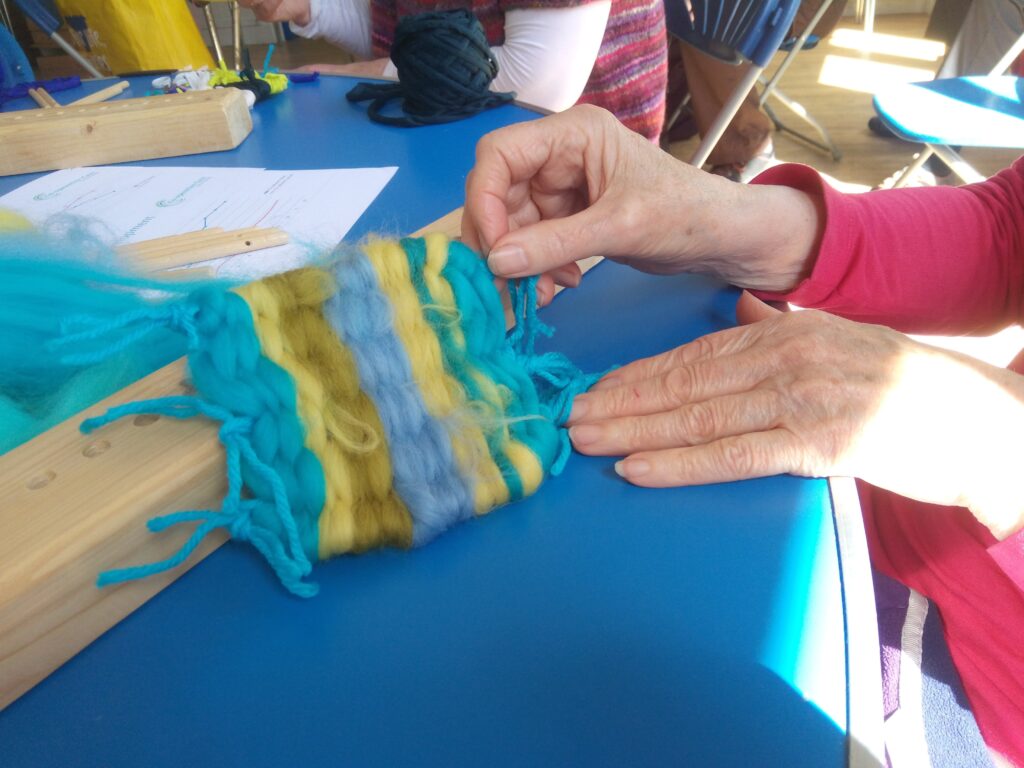 The Sharing Care Project
The day of celebrating co-operative care in Colne Valley was run through our Sharing Care project, itself generously supported by Power to Change. This allows us to bring together the learning we have gained while setting up our care co-op, share it with others and support those who might be interested in setting up a care co-op in their own communities.
Now that we are offering care & support in the Colne Valley, we are looking for more care staff to join our team – help us spread the word! Have a look here on our website for more details.
And make sure you have a browse through our Sharing Care project website with an evolving toolkit which looks at how to set up a care co-op & lists other things we've been working on.