Dignity Action Day on 1st February is an annual event which gives everyone the opportunity to contribute to upholding people's rights to dignity and celebrate everyone who receives care. It aims to ensure that people who use care services – in our case that is home care / home support services – are treated with respect, and are given the choice, control and freedom within their day to day life.
At CCCV, we are proud to support Dignity Action Day, and strongly believe that our local communities have a vital role to play in ensuring "Dignity in Care" and should all come together to promote this campaign.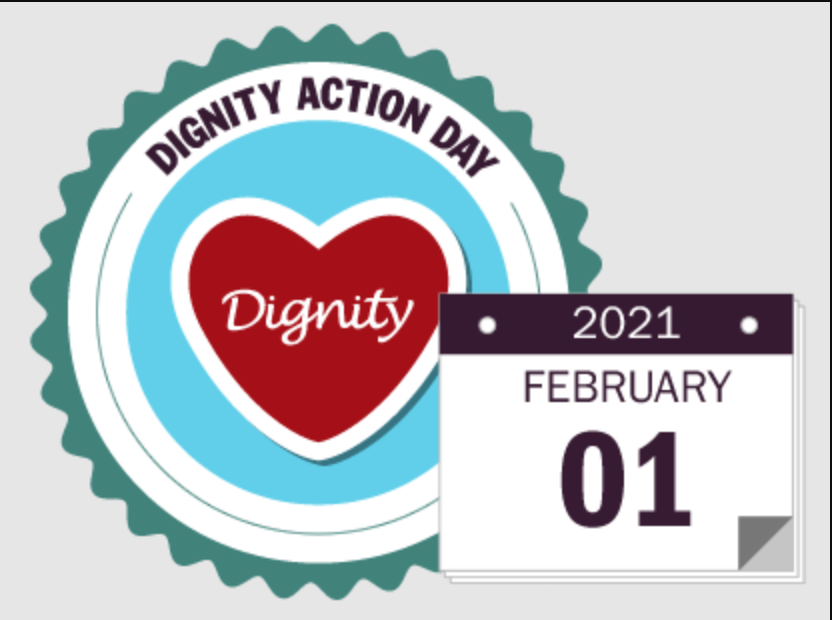 "Dignity Action Day highlights a more respectful way of behaving towards vulnerable people. The very old and the very young clearly need our respect, but it wouldn't do any harm to spread the dignity message across the population then we can all benefit."

Dame Joan Bakewell, Dignity in Care Ambassador.
Courtesy of the Dignity in Care website.
We offer a friendly, helpful and supportive care service for our elderly community in the Colne Valley and are dedicated to ensuring our user members can live safely in their own homes whilst remaining as independent as possible.
We offer a wide range of services, whether it is long term care that you need, isolation support with day to day activities during lockdown, or just that little extra companionship, we can provide a personalised care plan to meet your needs.
Please feel free to get in touch with our team today to find out more on how we can support you or your loved one at home, or visit our website www.valleycare.coop for further information.